The parka coat has made a huge comeback in recent years and arguably cemented in British fashion as an iconic wardrobe accessory. Popularised in the 70's and 80's the original parka coat has been modernised and revived by many of the world's top designers in the last 5 years like many timeless and classic pieces. The design was thought to be introduced commercially circa 1930's and became popular with hunters as well as other outdoor workmen who found them incredibly practical not just for their insulating qualities and large pockets for storage.
The parka style originates from various Arctic dwellers such as the Eskimo's and Inuit's who constructed these coats from natural materials available and treated them with waterproofing agents. The original 30s and 70s to 80s designs typically featured a hood lined with real or faux fur providing excellent protection from the cold weather as well as the merciless windy conditions encountered in some of the most extreme corners of our globe.
Nowadays the modern parka style has subtly moved away from original designs and uses which were principally made with functionality and practicality in mind however all the while maintaining an essence of its originality in order to remain avant-garde with the meandering trends of the fashion world. An example of designs which have proved to be rather popular today are the leather parka coat as well as nubuck parka jackets. Available in many different finishes and colours, classic black is usually the most popular in the nappa finish which can look a bit shinny as nappa does have a soft sheen when new, which may not be to everyone's taste. If you prefer something more understated or in a matt finish for a more vintage look, where it's not as obvious that it is brand then a nubuck or suede finish may be more of what you're after. There are also brushed leather finishes which can be described as being between a vintage nappa and nubuck finish.
There are so many varieties of the parka coat, although some of the contemporary parkas break away from tradition, a myriad of variety in the current high street designs as a result can only be positive when we consider the many varying tastes in this world. From more traditional hooded, heavily insulated coats, to more lightweight hoodless styles as well as full length, ¾ length, mid-hip length, you certainly won't struggle to find your perfect parka coat.
A single design of a traditional parka style coat in superior nubuck leather, lots more to view online for men's range.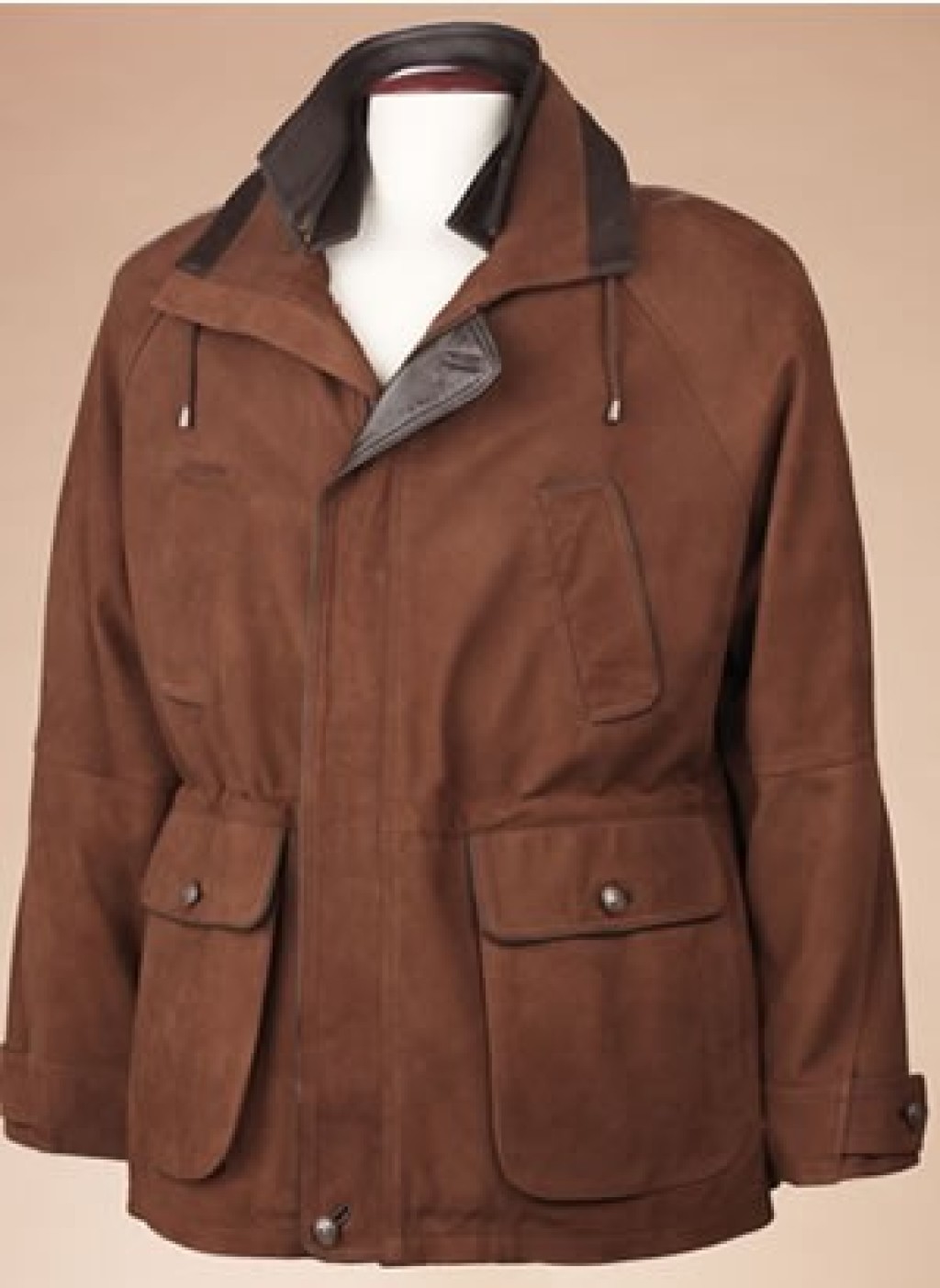 A much revered ladies parka coat in soft nappa that will defying fashion chnages for years to come.