When we think of a leather jacket, more often than not, we initially think of a black garment. Perhaps in the style and design of biker, blazer, reefer or a long coat, whichever tickles our personal interest. Even though black is undoubtedly the most popular colour for a jacket, leather is available in an array of colours and finishes. The most stable colours that can be found in specialist shops are tan, brown, red and ivory or taupe. However you can also find blue, green, purple and even pink. Frankly if you can't find the colour or finish you are after it can almost certainly be made if you are able to hunt down the right proprietor or merchant, it is simply a question of perseverance. Leather undergoes a dying process so providing you know what colour and shade you want in theory it can be made.
Interestingly most people who only want one jacket will opt for a black one in most instances unless you are really not fan of the colour black. Which is fascinating, considering most of us, when it comes to clothes, are far more adventurous when we stock our wardrobe. Often venturing away from tonal colours and brighten up our look with some colour here and there. So why is it that so many of us fall back to black when it comes to leather?
Tan for example is a gorgeous colour to sport in the spring and summer time, for both men and women alike. A tan blazer gives a wonderful distinction and modern twist to a wardrobe relic. Whether it is a smart event in which you are attending or just casually out for a stroll in the sun for a bit of shopping of a spot of lunch with your other half you certainly will look the part in one of these. For those who dread bumping into someone dressed in identical attire, why not try and tan jacket, you are more than likely to look like a trend setter than a fashion victim.
Ladies fitted zip jacket in a lovely soft black nappa and 2 button fastening.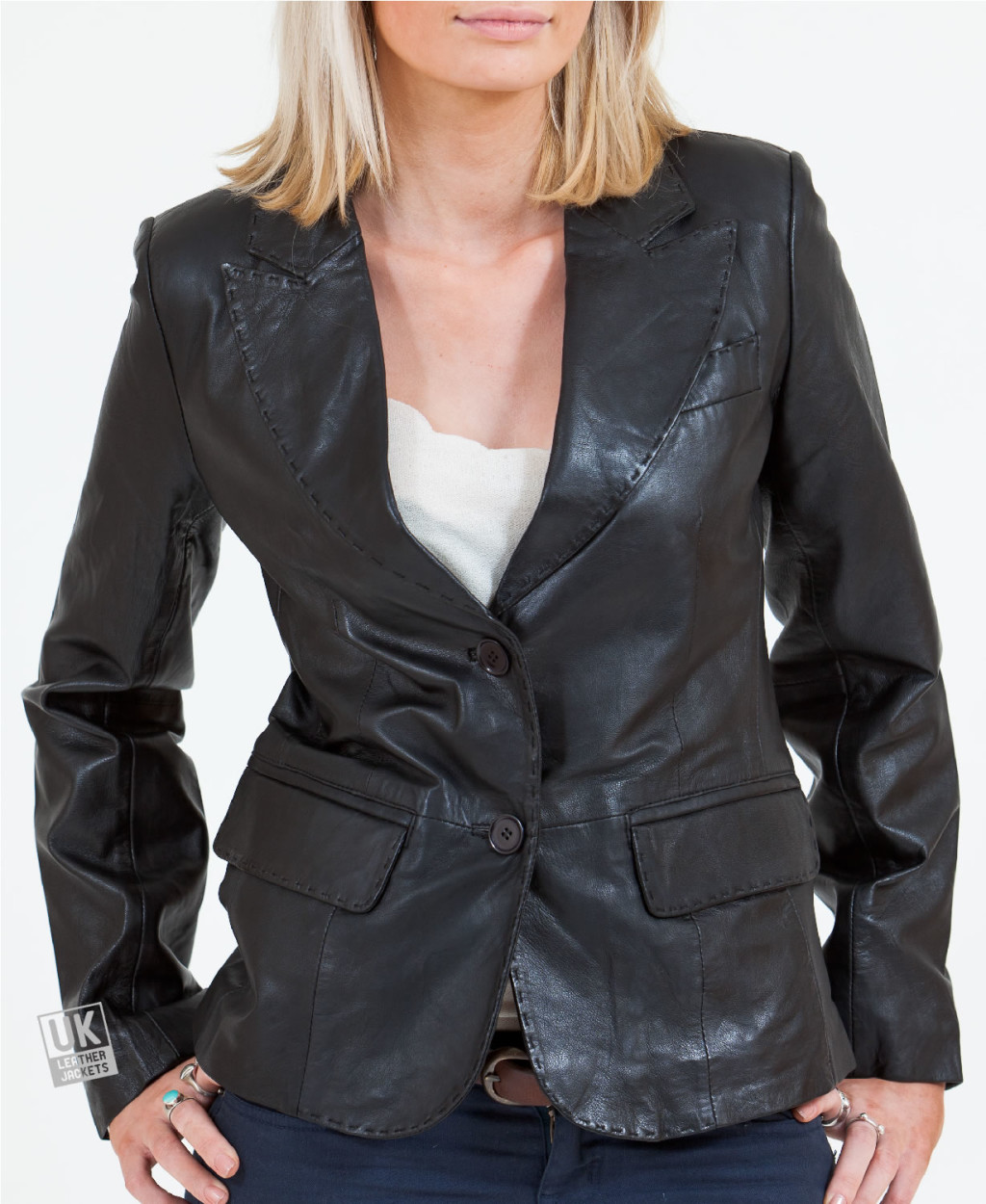 Men's classic 2 button blazer jacket in black supple nappa.