Looking for some inspiration on fresh and hot new looks for your wardrobe? Well, the good news is that you don't have to buy a whole new wardrobe of clothes and outfits, just a few key accessories can update or transform your look, it all depends what you after. Here are some ideas to inspire you.
Whilst fashion jewellery scarves and a smart belt will jazz-up an old outfit a great jacket or blazer will transform the outfit as well as give you the added practical benefit of an outer wear garment.
If are after a classy little cross zip style jacket but in something other tan black, then set your eyes on this iconically styles women's cross zip biker jacket in a grey nappa leather that is delightfully soft andf supple to the touch. You will quickly see how this will give your styling a new lease of life.
If you want a little black jacket that is also crafted in luxuriously soft nappa leather and keen on a subtle chic design to a timeless classic styling then there's plenty to choose from in across our women's online collection!
Within the men's online range we have a number of dynamic and seriously smart leather jackets that will work well with both casual and smart wear and thus serve faithfully over the years, especially when you just want to be able to grab something quickly off the hanger without having to think about it too much. If you are a man that enjoys deciding what he is going to wear that day then you can always buy a number of styles and colours and your sharp dress sense will shine through even more!
Men's Leather Biker Jacket range addition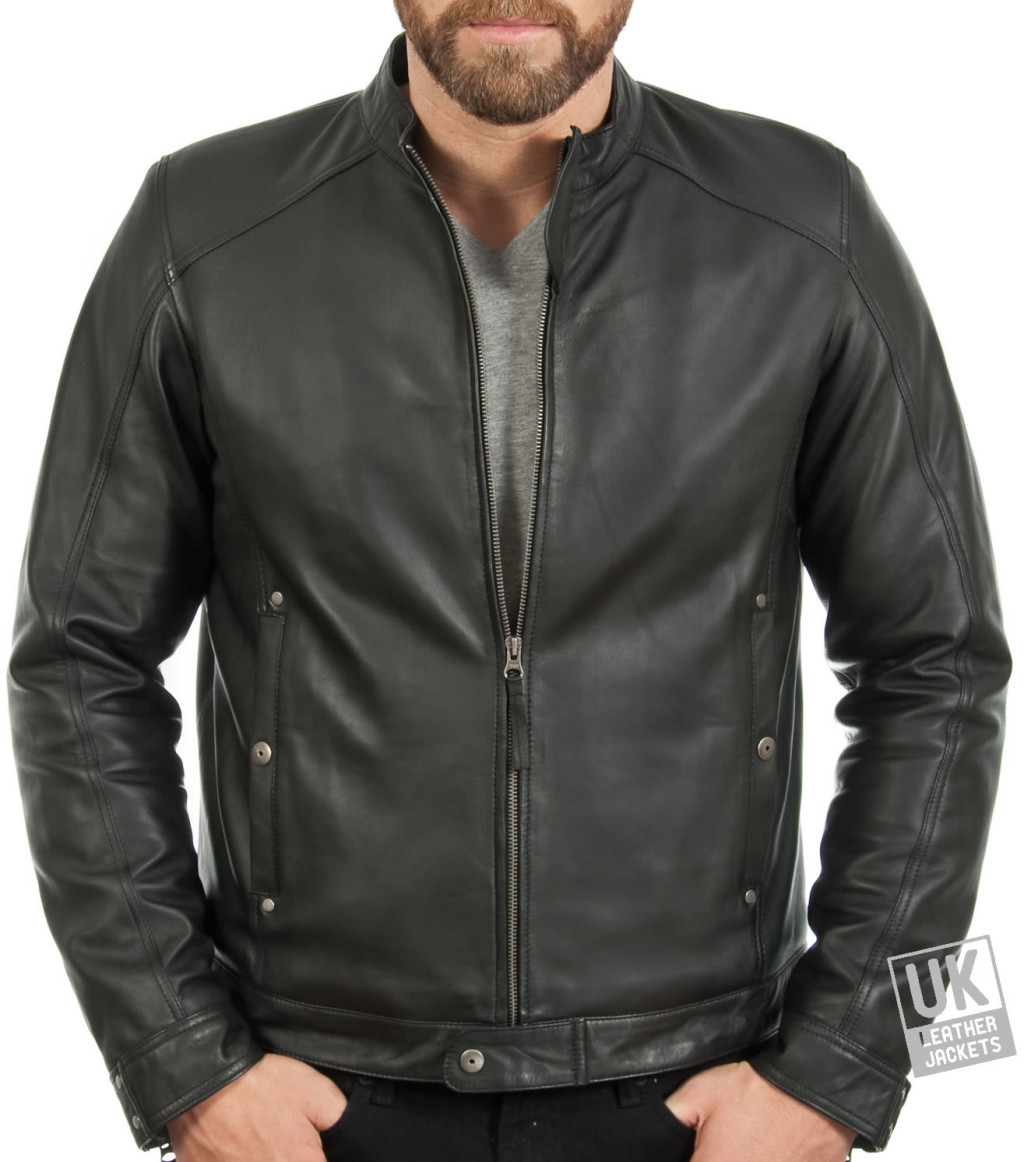 Women's Leather Biker Jacket range additions